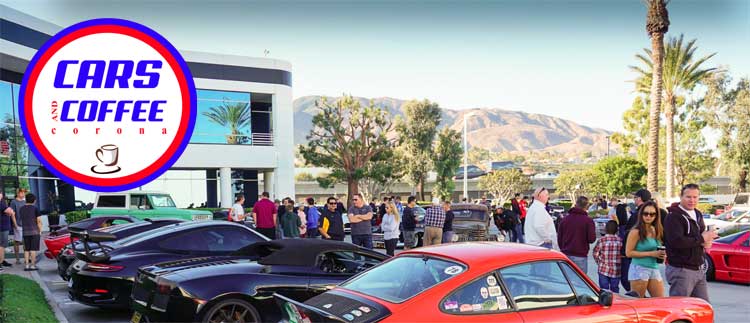 Every Saturday, 7 am to 9 am.
Please respect our event. Follow all traffic laws. No show-boating will be tolerated.
Parking is first come, first served. Be courteous and respectful of others.
Come enjoy your Saturday mornings with us at Cars and Coffee Corona. Whether you have a classic car, an exotic, the latest luxury vehicle, or just want to come spectate, you are more than welcome to join us.
This is a family event. We want everyone to feel welcome. The meet is at IHOP Serfas Club in Corona at 2450 Wardlow Road Corona CA 92880, every Saturday from 7 to 9 am.
The only thing we ask is that you respect our meet. Show up quietly and leave quietly. We are here to enjoy the cars, meet new friends, talk cars, and have a great time in a safe environment.
Exotic Cars
Muscle Cars
Classic Cars
Resto-Mods
Offroaders
Luxury Cars
One-Offs
Over 150 Per Event
Ample Parking
Top Location
Safe Environment
Great Photo Ops
Awesome People
Extensive Car Variety
All Cars Welcome
If you are proud of your car, you are welcome to display it. Whether it's a muscle car, exotic, built up truck or Jeep or a restored classic, you are welcome!
Volunteer Work
Cars and Coffee Corona is put together by a great group of guys. It's a fun get-together. If you would like to get involved, let us know.